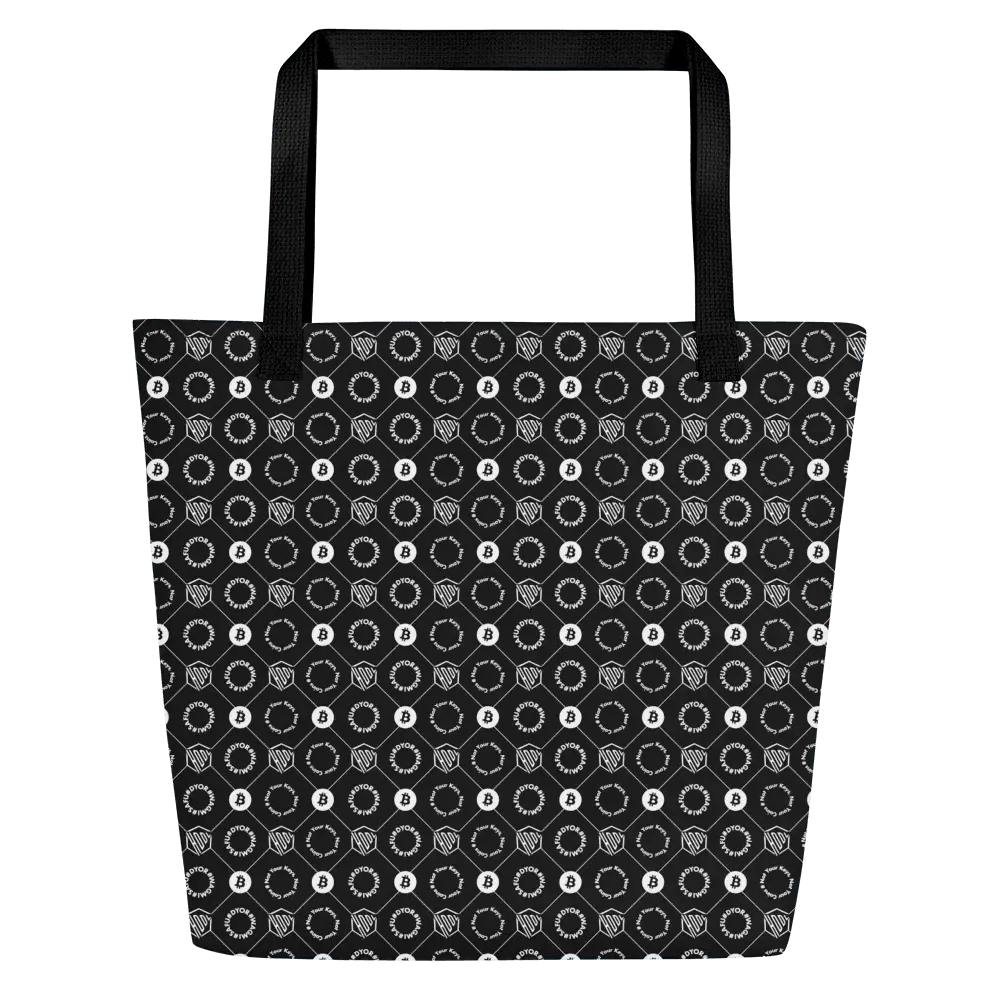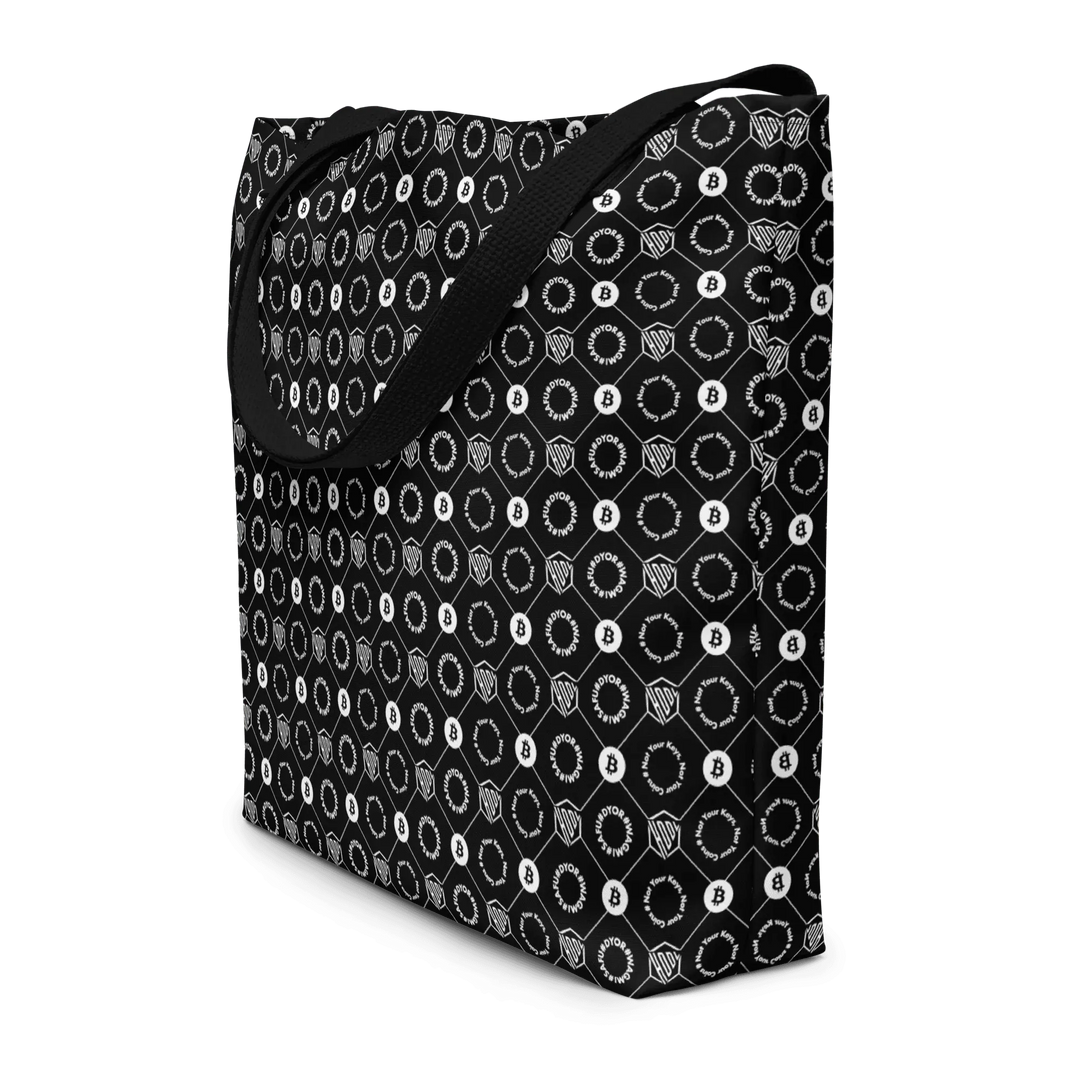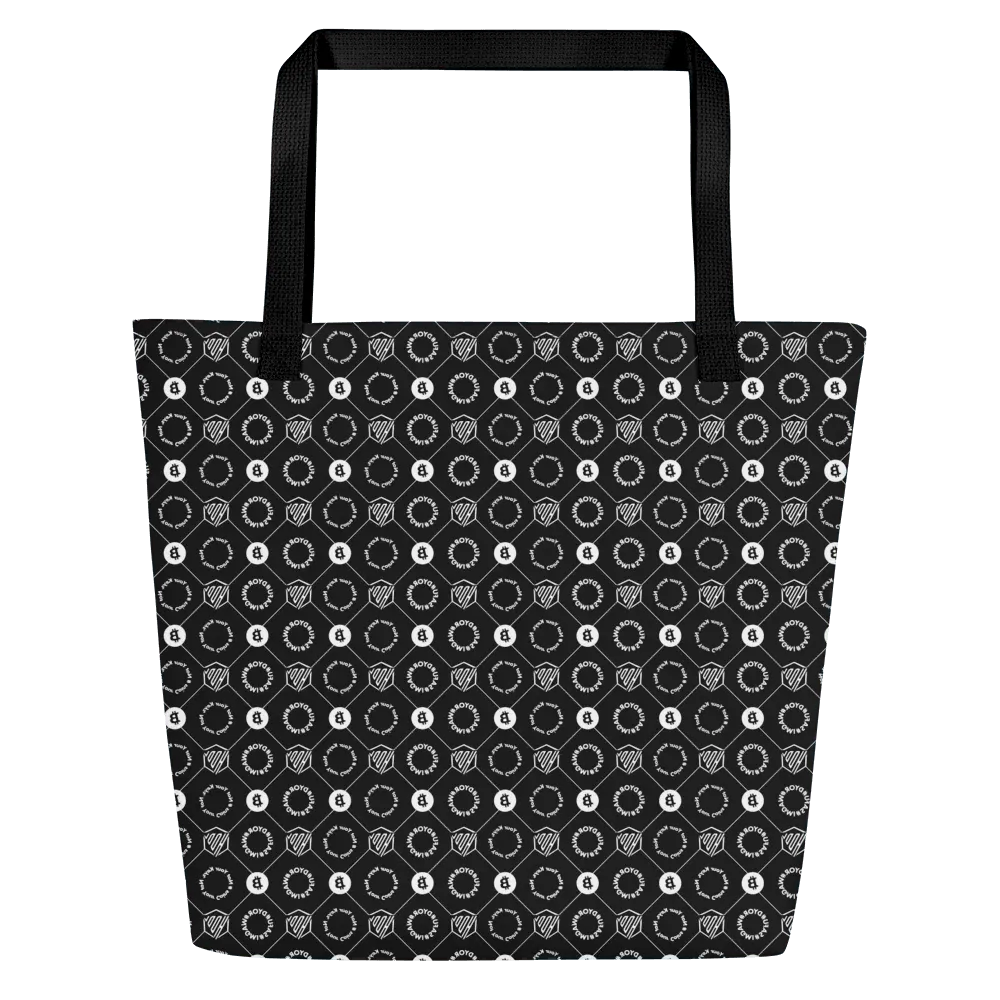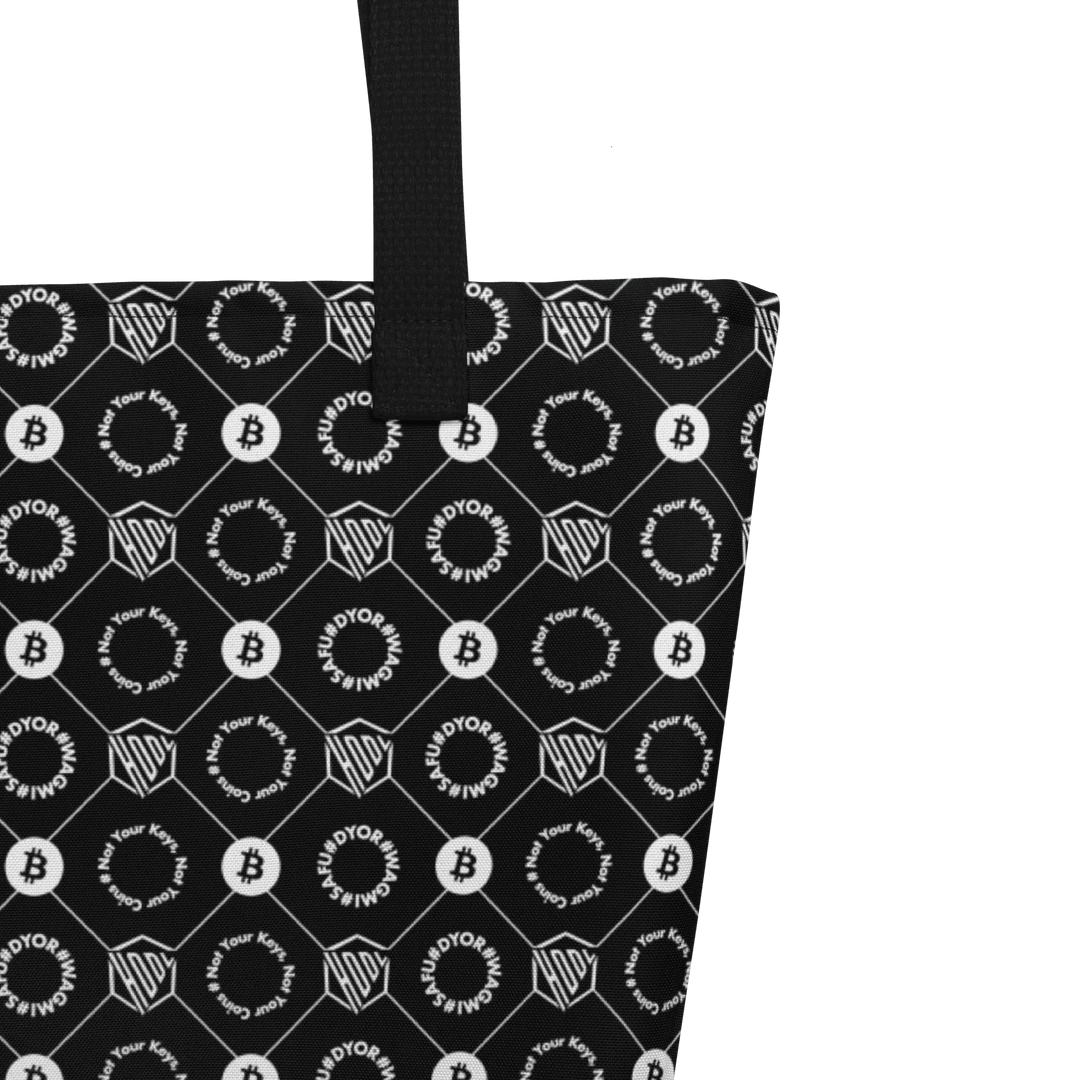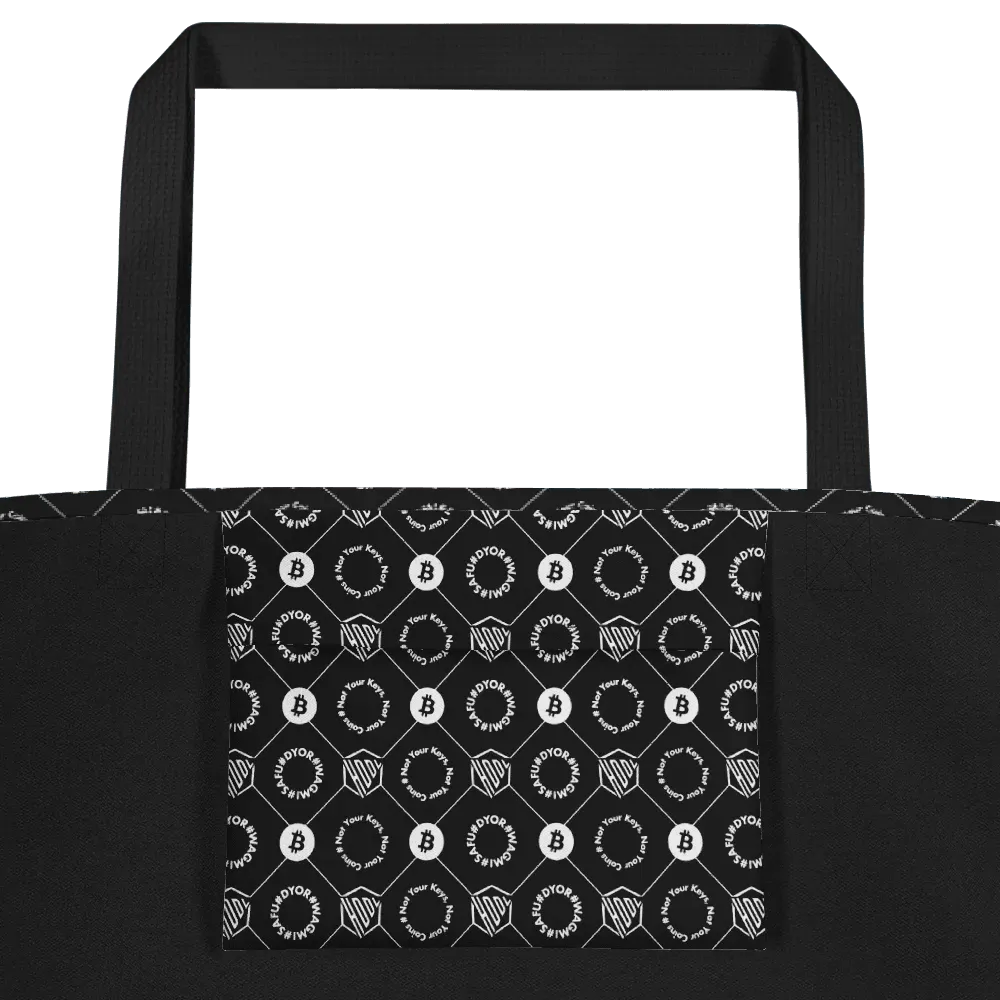 HODL Beach Bag "First Edition Black"
Regular price
$76.00
/
Tax included.
Shipping
calculated at checkout.
---
From an order value of over 129 € you will receive the exclusive HODL NFT free of charge! This unique digital collector's item has been specially developed for our valued customers.
However, it is important to note that upon receipt of the free HODL NFT, a return of the entire order is excluded.
If you want to know more about the benefits of the HODL NFT, please follow this link: Click here. Here is detailed information on the exclusive features and privileges that the NFT brings. It allows you access to unique content, discounts and special promotions reserved only for the owners of the HODL NFT.
Do you own a CryptoPunk or a Bored Ape Yacht Club NFTs?

Then benefit from our exclusive customization service and get it completely free if you are one of the first three owners of a CryptoPunk or Bored Ape Yacht Club. Sign up through your wallet, add the 'HODL CUSTOMIZATION SERVICE' to your cart and enter the following discount code: 'CP-HODL' or 'BAYC-HODL'.

Here's the product
HODL Beach Bag "First Edition Black"-Crypto Elegance for Your Beach Days
Make the beach your catwalk and make a stylish statement with the HODL Beach Bag "First Edition Black" . This beach bag combines functionality and crypto-chic for unforgettable days by the sea.
Stylish and practical on the beach
The HODL Beach Bag "First Edition Black" is not just a bag, but an expression of your personal style. It offers enough space for all your beach utensils and the water-repellent material protects them from sand and moisture.
Crypto flair in the sun
The HODL Design On the Beach Bag not only underlines your bond with Crypto World But also emphasizes your sense of long-lasting elegance-entirely in the spirit of the HOD Ling of Cryptocurrencies.
Comfortable and robust
The HODL Beach Bag Convinces not only visually, but also by their functionality and robustness. The sturdy carrying handles allow convenient transport, while the high-quality workmanship ensures a long life.
Beach fashion with crypto touch
The "First Edition Black" variant embodies timeless elegance with a touch of Crypto Flair . Whether you're after a trendsetter, Crypto Enthusiasts Or looking for a simple beach lover-this bag will give your style that certain something.
Erobre the beach with crypto-chic
Prepare to dominate the beach with a touch of crypto elegance. Secure the HODL Beach Bag "First Edition Black" and show that your enthusiasm for Cryptocurrencies Is just as strong as your fashion sense!

• 100 % Polyester
• Maximum load: 20 kg
• Large inside pocket
• Comfortable cotton webbing handles
• Vivid colors that won't fade
• One size fits all


Benefit from our exclusive Customize service and get it completely free of charge if you are one of the first three CP and BAYC owners. Sign in, add the desired product to your shopping cart and enter Following discount code a "CP-HODL" or "BAYC-HODL".
We offer worldwide shipping for all of our products. The shipping cost is € 8.90 Per order. From one Order value of 129 € Is the shipping Free of charge .
We ship our products using reliable and fast shipping service providers to ensure that your order gets to you quickly and safely. The delivery time depends on your location and can take between 2 and 7 business days.
Once your order has shipped you will receive an email notification with a tracking link so you can track the delivery status of your order. Please ensure you provide the correct address so that your order can be delivered without any delays.
If you have any questions about our shipping, we are at your disposal.